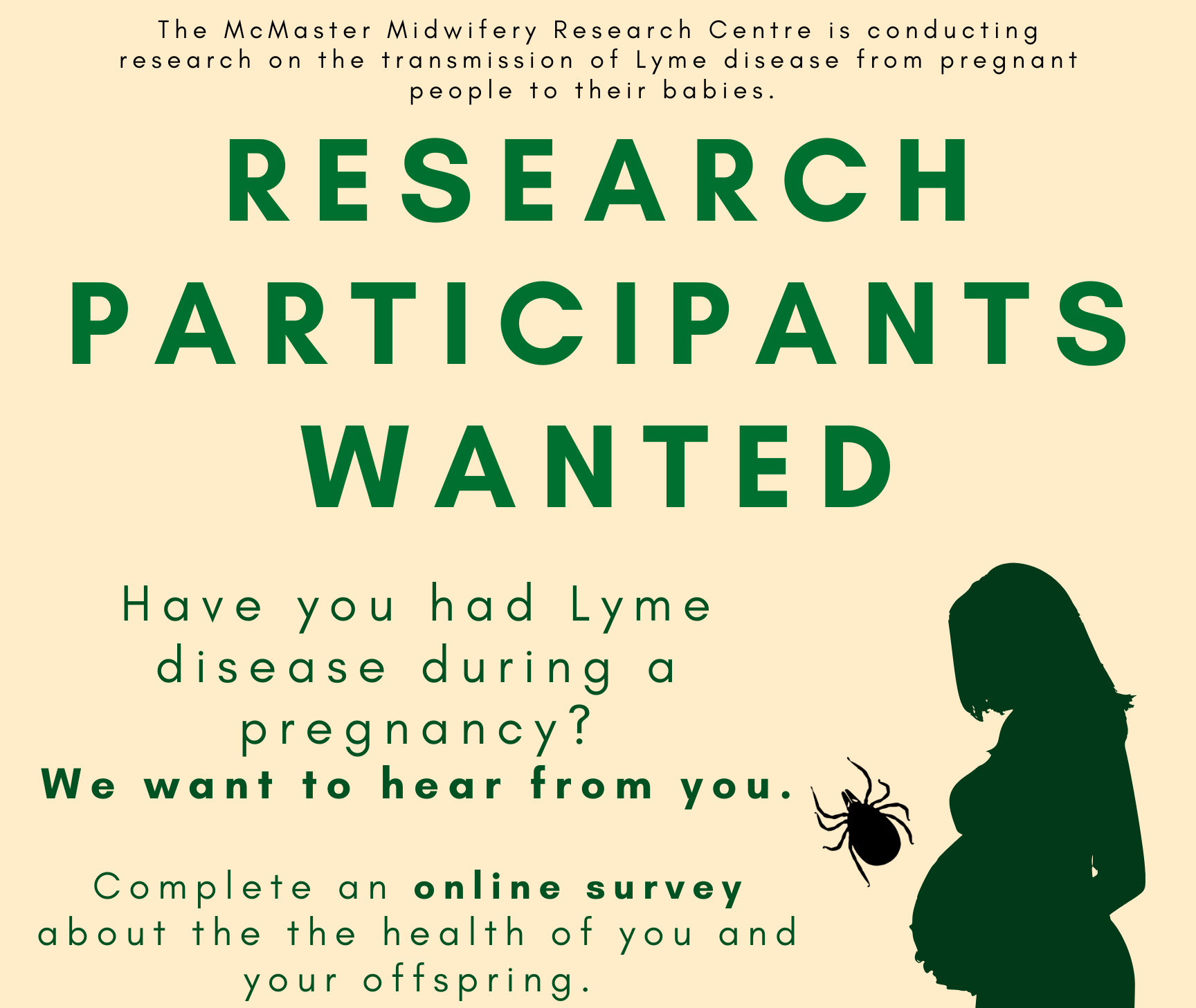 Health Outcomes of People with Lyme Disease During Pregnancy
The McMaster Midwifery Research Centre is conducting a research project on the perinatal transmission of Lyme disease. This research is being done in order to gather information about Lyme disease in pregnancy and the research priorities of people who have experienced Lyme disease in pregnancy. The online survey will gather health information about people who have had Lyme disease during a pregnancy(ies) and their offspring and identify future research priorities from participants. This project will lay the groundwork for further research on perinatal transmission of Lyme disease.
Participants may complete this survey regardless of the outcome of the pregnancy(ies) (i.e. stillbirth, miscarriage, or termination). This survey will ask information about the health of both you and your offspring. If you have been diagnosed or suspected to have Lyme disease during pregnancy, you will be asked questions about areas of research you deem priorities and you will be asked to indicate your interest in being contacted about participating in an online focus group to discuss future research priorities for Lyme disease and willingness to participate in Lyme disease research. Participation in this research is voluntary, and there are no negative repercussions should you choose not to participate. Link for more information and survey here.