Save the Tick!
You may wish to save the tick for identification or testing. Identification and testing of ticks cannot determine if transmission of a disease has or has not occurred, however knowing which species of tick you have been bitten by, what pathogens they may be carrying, and in which region of the country you were exposed may aid in your discussions with your medical care provider regarding diagnosis and treatment considerations. Remember NO testing is 100% reliable! Negative results do not necessarily mean no disease transmission. Ticks may carry pathogens for which tests are not yet commercially available.
Never wait on results of tick testing to see a doctor, especially if experiencing any signs of illness. Never ignore signs of illness even if tick test results are negative. The tick that was tested may not be the only tick that bit.
Save the tick in a plastic zip lock bag or other small airtight container noting the location and date of the tick bite in case testing of the tick is desired. Contact the individual testing centers for preservation and shipping instructions.  Do not place in scotch tape!
Tick Identification and Testing Centers
IGeneX, Inc. is a specialized clinical reference laboratory focusing on Lyme disease and other associated Tick-Borne diseases.  IGeneX, Inc. was founded in 1991 and since then has provided personalized service to private practice physicians, hospitals, and other clinical reference laboratories worldwide. IGeneX is recognized worldwide as offering the most comprehensive testing available by hiring highly skilled professional laboratory personnel and using the most advanced techniques and instruments.
Ticknology is a Colorado based company offering affordable tick testing for 8 diseases including Lyme disease, Anaplasmosis, Babesiosis, Borrelia miyamotoi, Borrelia mayonii, Rocky Mountain spotted fever, Ehrlichiosis & Tularemia. Low fee tick testing is made possible through the commercial sales of their innovative products and tick removal kits. Ticknology supports the Lyme and Tick-Borne Disease community. Sharing a common goal of disease awareness and prevention, COTBDAA was the Ticknology sponsorship recipient for 2017, and received 5% of Universal Tick Test revenue for 2017! Ticknology has been a community partner since 2017! 

US Army Public Health Center
MilTick
MilTICK is a free tick testing and identification service available for ticks removed from Department of Defense (DoD) personnel and their dependents. Formerly known as the DoD Human Tick Test Kit Program, this service is provided by the Laboratory Sciences Directorate at the Army Public Health Center located at Aberdeen Proving Ground, MD.
For additional information or to request services, contact the Tick-Borne Disease Lab: by phone (410) 436-5421 or (410)436-5425, or by email usarmy.apg.medcom-aphc.mbx.tickcom@mail.mil.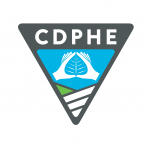 Colorado Department of Public Health and Environment
TBD Webpage
CDPHE is now accepting tick submissions as part of a Citizen Science Tick Study. Tick species identification is being performed by the medical entomologist, however no tick testing for pathogens is being conducted at this time. Find tick survey form and other information about the program here.
Thangamani Lab
www.nyticks.org
Thangamani Lab accepts tick submissions as part of a community engaged tick surveillance program. Tick species are identified and tested for multiple pathogens for free. Find tick submission form, kit and other information about the program here.
TickTracker is the first app that helps users report and track ticks in real time.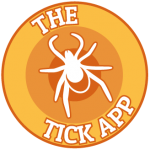 Track and report ticks. The Tick App also provides information on how to remove ticks, prevent tick bites, and general information about ticks. If available, information is also provided about blacklegged/deer tick activity in your area.

This free app, supported by TickCheck.com Tick Testing, provides FREE tick identification services and valuable resources on Lyme disease, tick removal, and more. Tick testing is also available for a fee.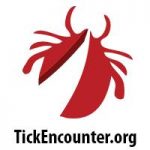 TickEncounter offers tick identification services and testing through their partnership with UMass Laboratory of Medical Zoology, TickReport.
**If outside of Colorado, you may also check with the individual state or county public health departments for additional identification and testing opportunities available to residents.