May 2021: Connecting~Learning~Healing Virtual Event
In partnership with Colorado Lyme & TBD Support group, we are promoting May Lyme & Tick-Borne Disease Awareness month with our second annual "Connecting~Learning~Healing"  2-day virtual event.
We are honored to host three experts in the field of Lyme & other TBD diagnosis and treatment: Dr. Jill Carnahan, Dr. Kenneth Liegner, and Dr. Joseph Burrascano, as well as exceptional motivational speaker and advocate, Col. Nicole Malachowski.
Join us for each of these informative presentations with ample opportunity for questions and answers! This virtual event is FREE to attend, however space is limited and registration is required. You may register for one or both days.
Register early for the event:
Day 1 Registration
Day 2 Registration
Note: Due to unforeseen circumstances, Dr. Jill Carnahans' talk will be a link to a pre-recorded presentation after the event. Event start time has been adjusted on May 22nd to begin at 12:30 pm (MT).
THANK YOU!
Sponsorship has been provided by IGenex, Inc. for this May event, and support for COTBDAA education and prevention activities is provided year-round by our 2021 Community Partners.
All registrants will be automatically entered into a virtual door prize drawing to receive one "prevention" package from our Community Partners at Sawyer. Thanks to Sawyer for keeping us "tick safe" in the outdoors! Winner will be notified after the two-day event has concluded.
Kenneth Liegner, MD
Saturday May 22, 2021
12:30 pm-1:30 pm (MT)
Disulfiram in the Treatment of Lyme Disease & Babesiosis: First 3 years' Experience in One Medical Practice
Dr. Kenneth Liegner is a Board Certified Internist with additional training in Pathology and Critical Care Medicine, practicing in Pawling, New York. He has been actively involved in diagnosis and treatment of Lyme disease and related disorders since 1988. He has published articles on Lyme disease in peer-reviewed scientific journals and has presented poster abstracts and talks at national and international conferences on Lyme disease and other tick-borne diseases. He has cared for many persons seriously ill with chronic and neurologic Lyme disease. His work has focused on the serious morbidity and (occasional) mortality that can eventuate from this aspect of the illness. He has emphasized the urgent need for widespread clinical availability of improved methods of diagnostic testing and for development of improved methods of treatment for Lyme disease in all its stages. Click toggle below for more on Dr. Liegner affiliations and publications.
He holds the first United States patent issued proposing application of acaricide to deer for area-wide control of deer-tick populations as a means of reducing the incidence of Lyme disease. He has authored
In the Crucible of Chronic Lyme Disease
– Collected Writings & Associated Materials, a documentational history of the struggle to characterize the nature of Lyme disease in the late 20th and early 21st centuries, published November 2015.
Joseph Burrascano, MD
Saturday May 22, 2021
1:30 pm-2:30 pm (MT)
Tick-borne diseases- latest advancements in testing
Dr. Joe Burrascano is a well-recognized specialist in the diagnosis and treatment of Lyme disease and associated complex infectious diseases, and the chronic illnesses that accompany them. With over 35 years of research in this field, he has appeared in and on virtually every form of media, both in the US and abroad. He has testified before the US Senate and armed services joint subcommittee and at various governors' consulates. He is also a founding member of ILADS and ILADS Educational Foundation.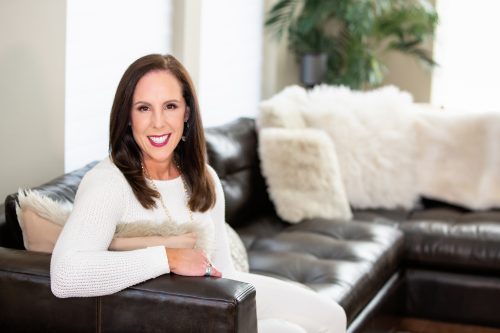 Jill Carnahan, MD
Saturday May 22, 2021
A link to a recorded presentation will be provided after the Event on Saturday.   
Cutting Edge Clinical Solutions to Toxic Mold in Lyme disease Patients      
Dr. Jill was dually board certified in Family Medicine in 2006-2016 and in Integrative Holistic Medicine since 2005.  She founded the Methodist Center for Integrative Medicine in Peoria, Illinois in 2009 and worked there as medical director.  Then in 2010, she moved to Boulder, Colorado and opened Flatiron Functional Medicine where she has a widely sought-after medical practice with a broad range of clinical service including nutritional consultations, chiropractic therapy, naturopathic medicine, acupuncture, and massage therapy. Read Full Bio here.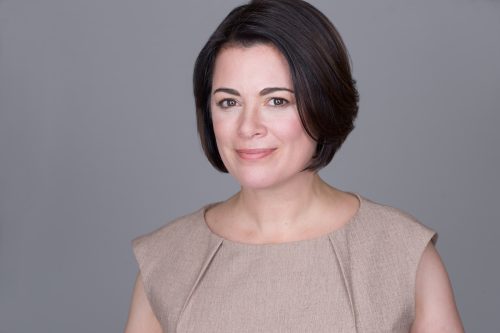 Col. Nicole Malachowski
Sunday May 23, 2021
11:00 am-12:15 pm (MT)
Harnessing Headwinds 
A 2019 National Women's Hall of Fame inductee, Colonel Nicole Malachowski (USAF, Ret.) has over 21 years of experience as an officer, leader, and fighter pilot in the United States Air Force. Upon her commission into the military, she was competitively selected to fly combat aircraft and embarked on an adventure among the first group of women to fly modern fighter aircraft. Nicole served as a mission ready fighter pilot in three operational F-15E squadrons and accumulated over 2,300 flight hours, including 188 hours in combat. She has had the honor of commanding a fighter squadron, flying as a USAF Thunderbird pilot, serving as a White House Fellow and as an advisor to the First Lady of the United States. Nicole has forged a successful path through immense cultural changes in the military as well as significant adversity in her personal life. She's been happily married to her husband Paul, an Air Force veteran, for over 19 years. When not hurriedly chasing their ten-year-old twins around, she finds immense meaning in practicing Tai Chi and advocating for those impacted by Tick Borne Illnesses. (©️2021 Nicole Malachowski & Associates, LLC-All Rights Reserved)
Read more on this incredibly passionate and motivational advocate here.