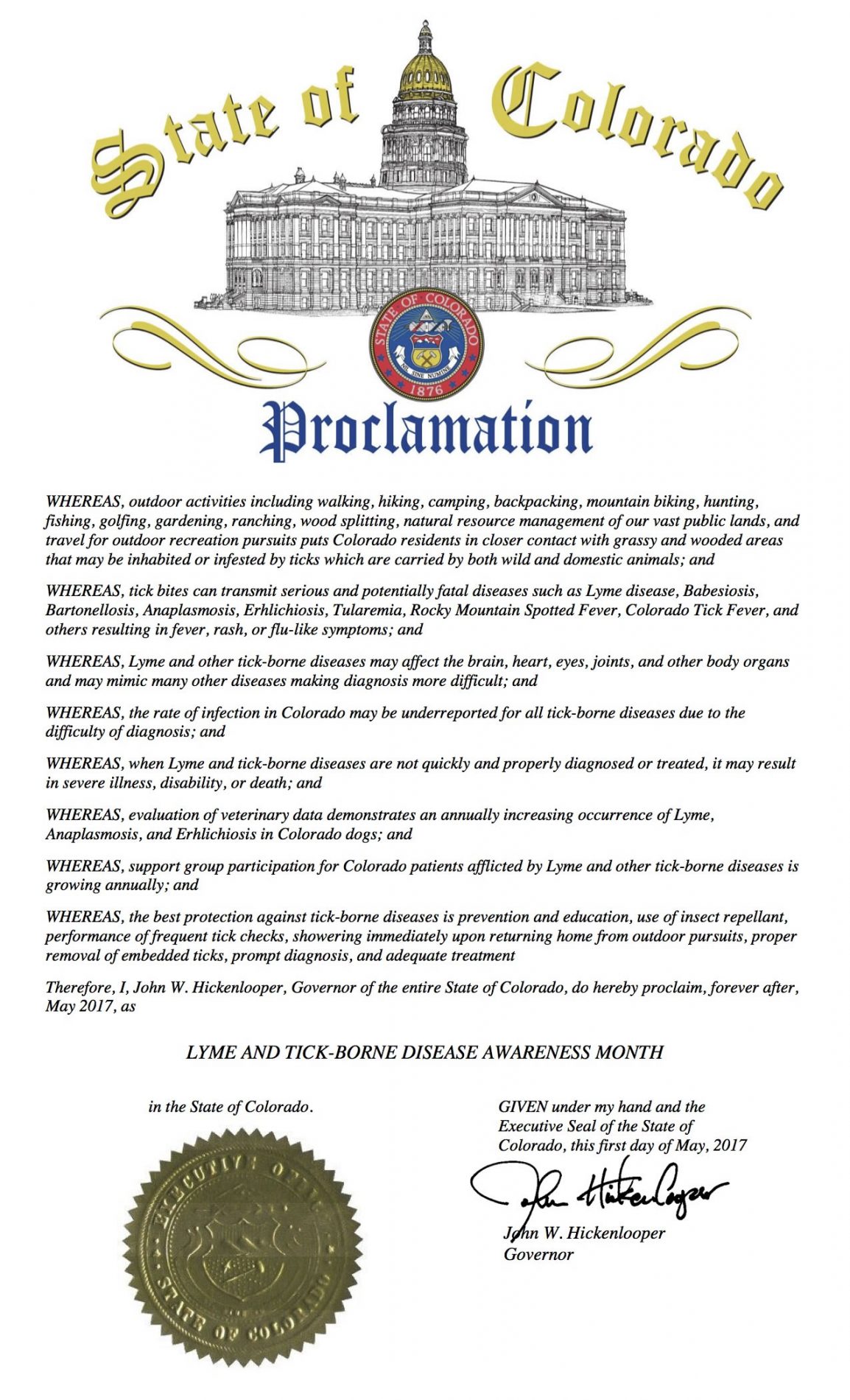 Governor John Hickenlooper grants COTBDAA's request for proclamation…
May 2017: Lyme and Tick-Borne Disease Awareness month!
Governor Hickenlooper has brought Lyme and Tick-borne disease awareness to a new level for Coloradans. COTBDAA is grateful for the recognition of the importance of education and prevention for our Colorado residents and the acknowledgement of the growing number of residents and their pets that have been impacted by Lyme & other tick-borne diseases; too many of them still struggling for access to care from physicians experienced in treating these often complex diseases.
As Lyme and tick-borne diseases continue to spread globally, the importance of awareness at the local level becomes even more important. Click here to view full proclamation document.